Attic I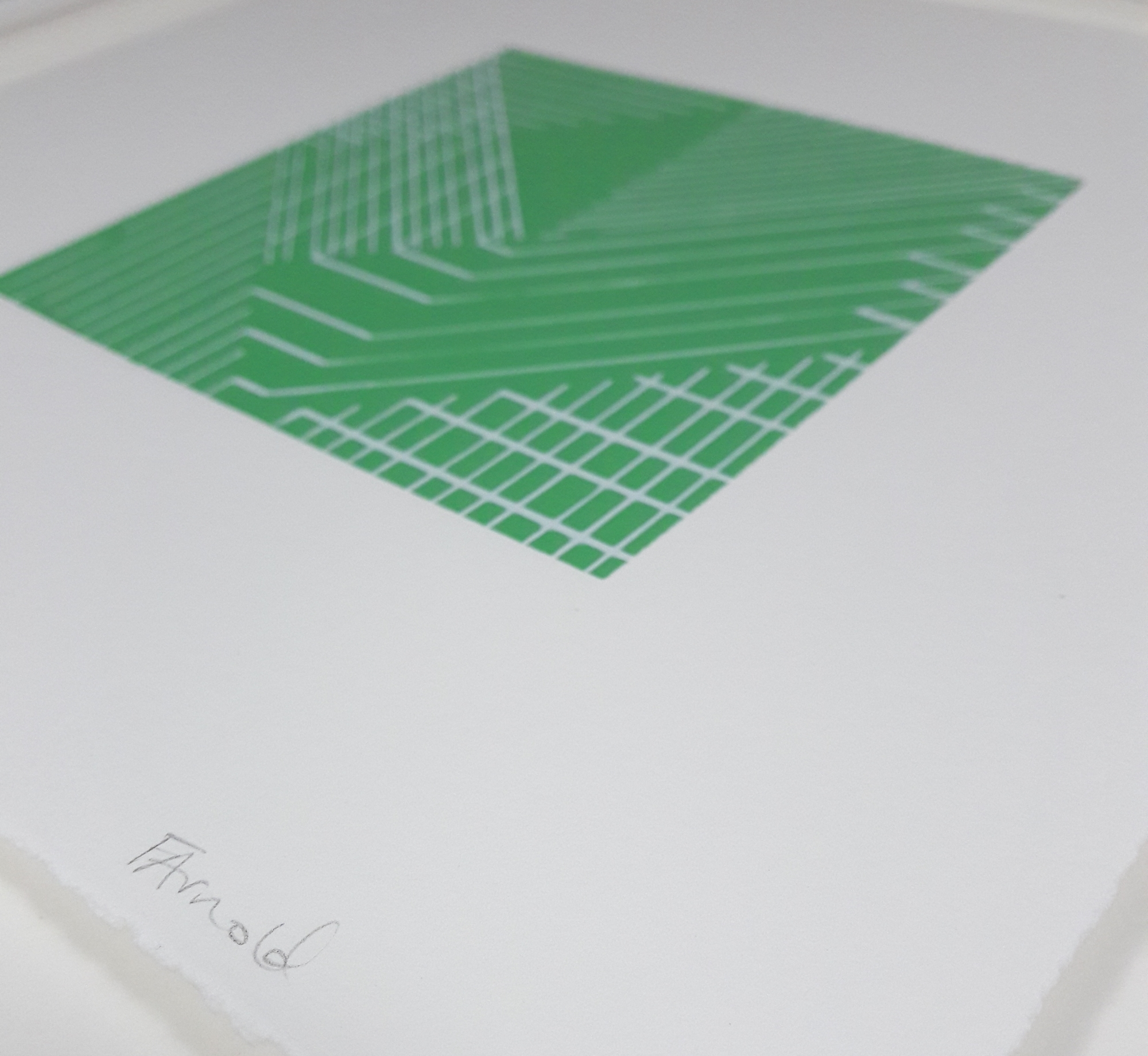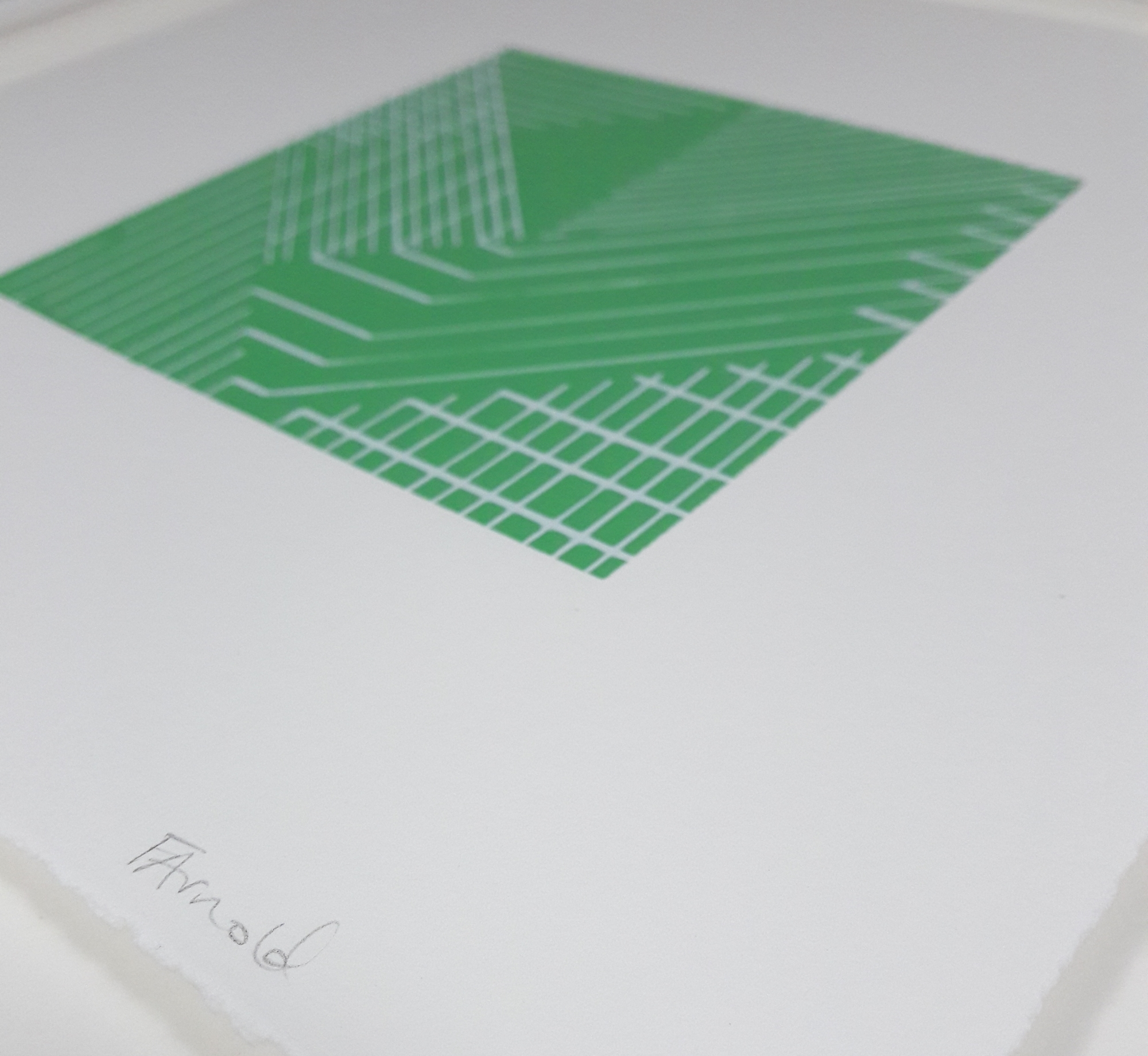 Attic I
Original, limited edition abstract geometric screenprint. Hand drawn, and printed by hand at Northern Print in Newcastle, UK.
Attic I is one of a series of screenprints inspired by wall drawings I created in the converted attic of a Newcastle home in 2009. The awkward angles and constricting-expanding experience of working with pencil in a loft space are conveyed through non-linear grids, pastel-like application of colour and triangular forms.
Printed as an edition of 5 on 250g Somerset White with deckle edges. Signed, numbered, titled and dated on the front in pencil.
Paper size: 20x20cm
Image size: 10x10cm
Packaged: in acid-free tissue paper and cellophane wrapped between layers of sturdy cardboard.
Shipping: UK - Signed For. Rest of the world - Tracked + Signed.
Sold unframed.
Photographed framed in a box frame, floated above white mount board.
Copyright Frances Arnold, all rights reserved. Copyright non-transferable with sale.